Stringybark Short Story Award 2021
CLOSED
David Vernon is a full time writer and editor.  While he is known for his non-fiction books about birth: Men at Birth, Having a Great Birth in Australia, Birth Stories and With Women, he has turned his hand to writing science articles for newspapers and magazines as well as scribbling the odd short story or two, many which have been published. He established the Stringybark Short Stories Awards in 2010 to promote short story writing. He is the Chair of the ACT Writers Centre. He shares his land with kangaroos, echidnas, chickens and two Border Collies. He is currently writing an Australian history book and remarkably has a full first draft, thanks to attending Varuna. David's website is: www.davidvernon.net however owing to the time he spends on publishing it is desperately in need of updating.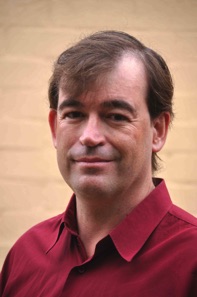 Alice Richardson has been a Personal Assistant to a number of business executives for many years. After retirement and at seventy-five, Alice wrote and published a children's book, A Little Girl Meets a Lion Prince, as well as a number of short stories and poems. Her favourite place to browse is the local library. She had a painting exhibition at the Gawler Art Gallery, makes silver jewellery, performed in a number of local stage shows and is a singer in a ukulele band. Tae Kwan Do training keeps her fit.
Jessie Ansons has spent most of her life in Newcastle, NSW, other than a two-year stint in Canberra and a year studying overseas in Málaga, Spain. Newcastle gives her the perfect balance between city and country, and honestly, she'll probably never leave. Jessie is an award-winning short story writer with stories published in anthologies, newspapers and online, including Stringybark's Side by Side (2014) and A Tick Tock Heart (2014). She also hosted writers' sessions at the Newcastle Writers Festival in 2015, 2016 and 2018. What she enjoys most about writing is the process of solving problems that the characters present; she'll often write a story's ending first then ask 'now, how did the characters end up there?' to fill in the rest. To read about Jessie's progress as she works through her current reading list challenge of 100 classic books (currently up to number 55), have a look at her website at www.jessieansons.com. Jessie lives with her family and a big black labrador called Boston.
Dr Rick Williams is one of those types who seems to have had an interesting career but denies everything. His main focus in life has been to educate others, which he claims to have failed pathetically. He has studied Aeronautical Engineering and Ancient History, withdrawn from quasi-military life in the RAAF, worked with Primary School children in the classroom, conducted education programs in the Australian War Memorial, the Parliamentary Education Office, the National Archives and the Royal Australian Mint in Canberra, looked after Cooma Cottage for the National Trust NSW and now, to everyone's relief, has retired. He spends his time planting trees and mowing grass - and yelling at politicians who appear on TV to tell us how sincere they are. This is his seventh judging stint with Stringybark Stories.