Twisted Stringybark Short Story Awards
CLOSED

ENTRY CONDITIONS & STORY CONTENT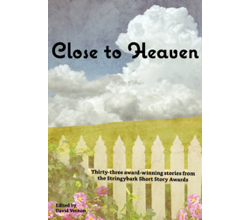 Entry to Twisted Stringybark Short Story Award 2022 is subject to these conditions
Entry is open to all authors aged 16 or over and of any nationality.
A maximum of three entries per author will be accepted.
The maximum length of each entry is 1500 words, excluding the title.
The entry fee must accompany each entry.
Stories must be submitted electronically via the Entry Form. DO NOT put your name on your story. Your name only goes on the entry form.
Submitted Stories must be .Doc .Docx .RTF
Computer file titles can be named however you like.
The stories are to be formatted in 12 point Times Roman typeface.
Stories are to be single spaced and use 0.5cm indented paragraphs. For a graphical example of what we want, please see below.
The entry fee for this competition is:
One story A$14.00 Two stories A$26.00 ($13.00 ea) Three stories A$36.00 ($12.00 ea)
The story must match the competition theme. All stories must be suitable for an audience over the age of 16. The story must be:
•    1500 words or fewer in length;
•    Contain a twist;
•    Have a link to Australia
By submitting the story, the author warrants that the story has not been published elsewhere (including electronically) and that they own the copyright to the story.
If the story wins a place or is highly commended then the author undertakes to provide the publisher with the right to publish the story. The copyright to the story is always retained by the author and the author may submit it elsewhere. 'Publish' includes all forms of electronic publication, including podcasts.
If the story does not win a place, the author may still be asked to contribute their story to an anthology of short stories. Permission to reprint the story will not be unreasonably withheld.
Once the story has been received and registered, no refund of entry fees will be made. No changes can be made to the submitted story unless a new registration fee is paid.
The decision of the judges is final and legally binding and no correspondence shall be entered into regarding the awards.
The judges may, at their discretion, change the awards (eg, offer two first places and no third place or vice versa). This may entail changing the amount of prize money allocated to each place-getter. However, the judges are NOT allowed to reduce the total amount of prize money awarded.
The closing date for submissions is midnight 14 Aug 2022 Australian Eastern Daylight Time. No submissions will be accepted after this time, under any circumstances (unless there has been a technical failure with the internet at Stringybark Stories). A completed submission consists of: the entry and the entry fee.
Results will be posted on this website by 25 October 2022

Where an entry does not meet the requirements of these terms and conditions then the story cannot be judged nor will a refund of the entry fee be made.