Stringybark Erotic Fiction Award 2023
OPENS 20 JUNE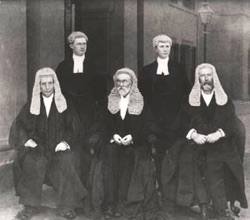 David Vernon is a full time writer and editor.  While he is known for his non-fiction books about birth: Men at Birth, Having a Great Birth in Australia, Birth Stories and With Women, he has turned his hand to writing science articles for newspapers and magazines as well as scribbling the odd short story or two, many which have been published. He established the Stringybark Short Stories Awards in 2010 to promote short story writing. He was the Chair of the ACT Writers Centre for six years. He shares his land with kangaroos, echidnas, chickens and two Border Collies. He recently completed an Australian history book, A Good Yarn — seven mysteries that captivated Australia, thanks to attending Varuna. David's website is: www.davidvernon.net however owing to the time he spends on publishing it is desperately in need of updating.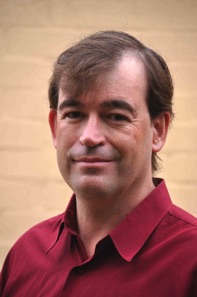 Alice Richardson
I have always had a love for reading and, at 75, I wrote and published a children's book. I joined a Writer's group where I have been encouraged and guided by my peers. I've had stories published in several anthologies and achieved Highly Commended in two competitions. I love to read other people's stories, and felt privileged to be invited to join the judging team for Stringybark Publishing's 2021 Short Story Anthology, 'The Mirror'. Writing is often challenging, but always rewarding when reading the final proof, feeling satisfied with your creation. The greatest gift given any writer is to hear, "I enjoyed your story." I also love singing and with my guitar man, we perform at nursing homes and retirement villages. To keep physically fit, I do Box Fit three times a week. I love it!
Marguerite Perkins
I have loved reading from an early age when I'd read by torch light under the blankets instead of going to sleep, or hidden away from siblings in a cubby. There's a magic to the way stories transport you to other places, touch your emotions and give you new perspectives.
I teach kids to read and help them to enjoy the world of imagination that books offer. Without literacy the world is so much harder to navigate. We owe it to every kid.
I have dabbled in writing; some short stories and life blogs about travel and a cancer experience. However, at present my challenge is learning basketry, spinning and weaving. My emphasis is learning about and using free, natural materials from raw fleeces to back yard weeds. These crafts are meditative to do and connect us to the the past when such skills were more common. They also force you to appreciate the effort it takes to produce things.
Thinking of production, I love gardening and eating my own fresh vegetables. I hope that I am passing on this excitement to my young granddaughter. I aim to live lightly on the earth, one thing I can do in response to a world in crisis.
Dr Andrew Perry is a physicist. Notwithstanding biographical flash fiction, he doesn't attempt creative writing. Reading, on the other hand, consumes much of his free time. Weekly doses of essays, short stories, the ever-present bedside novel, and a dozen years as a member of a local book club have expanded the range of authors and styles that it has been his pleasure (and occasional displeasure) to meet. He has been a judge for the Stringybark Short Story Award 2010, the Twisted Stringybark Award 2012, and the Stringybark Short Story Award 2013 and is looking forward to enjoying the latest stories to arrive in the Stringybark in-tray.