Stringybark Sex and Gender Award 2021
CLOSED

THE JUDGES - 2021 Sex and Gender Short Story Award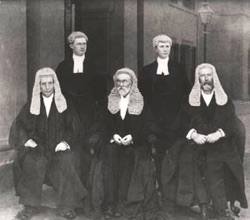 David Vernon is a full time writer and editor.  While he is known for his non-fiction books about birth: Men at Birth, Having a Great Birth in Australia, Birth Stories and With Women, he has turned his hand to writing science articles for newspapers and magazines as well as scribbling the odd short story or two, many which have been published. He established the Stringybark Short Stories Awards in 2010 to promote short story writing. He was the Chair of the ACT Writers Centre for six years. He shares his land with kangaroos, echidnas, chickens and two Border Collies. He is currently writing an Australian history book and remarkably has a full first draft, thanks to attending Varuna. David's website is: www.davidvernon.net however owing to the time he spends on publishing it is desperately in need of updating.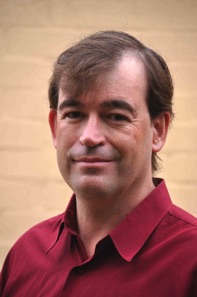 Hannah Ian Holland is a transgender Canberra-based writer whose non-fiction pieces have been published by the ABC, New Matilda, and Griffith Review. Their blog, TransLate, includes essays about transition later in life and as a parent. In their professional life they wear several hats. They work for the ACT Government's Office for LGBTIQ+ Affairs. They run a social policy advisory consulting business, Hamilton Stone, whose work has included research and drafting of the national 2017 Legislated Review of Aged Care. Hannah was a co-author of research for the most recent review of the Australian Public Service, on The APS' relationship with Ministers and their offices, and publishes commentary on the most accident-prone section of the Australian Constitution. Hannah also researches and writes short biographies, having published several of Australian artists and politicians. They run a small and long-lived writing group in Canberra whose members traverse poetry, fiction and non-fiction.
Over a diverse career Clare McHugh has worked in children's, family and social policy, as a consultant, facilitator, editor and manuscript reviewer. She has worked with writers, emerging writers, editors, subject specialists and anthology committees to produce fiction and non-fiction in print and digital form. In recent years Clare wrote and commissioned articles from experts and thought leaders for Early Childhood Australia's (ECA) online and print publications, including The Spoke blogsite. She was behind two innovative programs on gender and respectful relationships for the early childhood sector. The aim was to reduce violence in the long term by fostering skills and capacity in very young children to participate in strong respectful relationships free of gender bias. The resources also supported educators to recognise and respond to young children's exposure to family violence.
With Halstead Press in the lead-up to Canberra's centenary, Clare supported several authors and books to publication including two Centenary of Canberra projects—The Invisible Thread: 100 years of words (2012) and Betty Churcher and Lucy Quinn's Treasures of Canberra (2012). Other writing and publishing projects include a collaboration with early childhood professionals Evelyn Callaghan and Sarah White on A Walk in the Park (2016), David Hill's history of the 'First Fleet Surgeon', Arthur Bowes Smyth, and as editor of Anglicare Australia's The State of the Family report, (2009 to 2015). Clare's education and interests cover psychology, literature, professional writing, and adult learning and development. Examples of her short fiction and non-fiction can be found in The Sound of Silence, 2011; Small Wonder, 2012; University of Canberra's First anthology, 2006 and 2009–and on ECA's The Spoke.
Abra Pressler is an author from Canberra. She has always been interested in the intersection of gender and power; whilst in high school, she launched a blog that aimed to uncover forgotten women in history.
Since then, her work has appeared in Kill Your Darlings, Lip Mag, Blush Magazine, SBS, Her Canberra, and on the ABC. In 2018, Abra joined the ACT Writers Centre as a Board Director and served in multiple positions, including as Chair of the Board, until 2020. She judged the 2020 Valerie Parv Award and was shortlisted for the 2020 Anne Edgeworth Fellowship. She published her first novel, More, in 2020