Stringybark Erotic Fiction Story Award 2023
CLOSED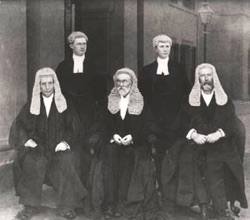 David Vernon is a full time writer and editor.  While he is known for his non-fiction books about birth: Men at Birth, Having a Great Birth in Australia, Birth Stories and With Women, he has turned his hand to writing science articles for newspapers and magazines as well as scribbling the odd short story or two, many which have been published. He established the Stringybark Short Stories Awards in 2010 to promote short story writing. He was the Chair of the ACT Writers Centre for six years. He shares his land with kangaroos, echidnas, chickens and two Border Collies. He recently completed an Australian history book, A Good Yarn — seven mysteries that captivated Australia, thanks to attending Varuna. David's website is: www.davidvernon.net however owing to the time he spends on publishing it is desperately in need of updating.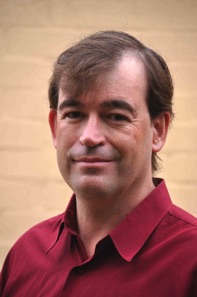 Jamie Todling was born as the sun rose on the first day of summer and hasn't let anyone forget it since. Educated in a small country town in NSW he quickly grew to love books and stories of all flavours but particularly in the historical, Sci-Fi and Steampunk genres, and especially stories that involve gods or creatures from mythology. As soon as he was able Jamie spent time travelling, experiencing different cultures and working in various jobs which has all given him an appreciation of the broader scope of experience that can be expressed through the medium of short stories, that is, the tall medium of short stories. Jamie has previously judged the Stringybark Australian History Short Story Award (2011) Stringybark Flash and Microfiction Award (2012),  the Stringybark Erotic Short Fiction Awards for 2013 and 2014 and Malicious Mysteries (2017).
Abra Pressler (she/her) is a 'spicy' romance author from Wiradjuri Country, currently living in Canberra on Ngunnawal Country. Her first self-published novel, More, was released in 2020. She was shortlisted for the 2021 Penguin RandomHouse Write It Fellowship and received the 2022 Voices from the Intersection + Allen & Unwin Mentorship. She judged the 2021 Stringybark Sex and Gender Award and the 2020 Valarie Parv Award. She identifies as LGBTQI+ and, when not writing, works in marketing.
Abra's next novel is forthcoming with Pan Macmillan Australia in 2024. 
Clare McHugh is a communications professional with a long career creating, commissioning and editing the written word in many forms. Clare has been a content writer, manuscript reviewer and editor. She has worked with writers, editors and subject specialists to produce fiction and non-fiction in print, audio, video and online. As a consultant and with Halstead Press, Clare supported several authors and books to publication including two Centenary of Canberra projects—The Invisible Thread: 100 years of words (2012) an anthology of writing edited by Irma Gold, and Treasures of Canberra (2012) by Betty Churcher and Lucy Quinn. Examples of her own short fiction can be found in The Sound of Silence, (2011); Small Wonder, (2012); and the University of Canberra's First anthologies (2006 and 2009). In her current role Clare is part of the team behind the 'Seriously Social' podcast series, now in its sixth season, and in 2021 was part of the judging team for Stringybark's Sex and Gender short story competition.