Stringybark Erotic Fiction Story Award 2023
CLOSED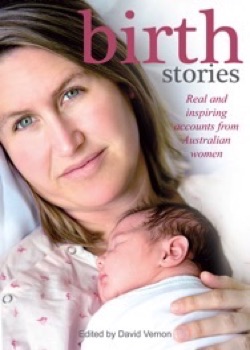 If you want to know what labour and birth actually feel like... if you want to know how women cope with pain... if you want to know what if feels like, physically and emotionally to push out a baby, then this is the book for you."
— Dr Kathleen Fahy, Professor of Midwifery, University of Newcastle
I think this book is fantastic. The stories are emotionally moving and a great inspiration. It has revolutionised my ideas about birth."
— Alison Burns, prospective mother
Birth Stories is a collection of beautifully written, candid stories by Australian women about the triumphs, challenges and delights they experienced through childbirth. The nineteen stories are from a wide range of mothers-to-be, first time mums, women having their second or third child, women seeking to have a natural birth after a previous caesarean delivery, and women having babies after suffering traumatic first births or sexual abuse.
edited by David Vernon, 220pp, paperback
Finch Publishing, ISBN: 9781921462283
A$33.95 includes postage within Australia.
Discounts for multiple purchases. Signed copies available on request.
Purchase Paperback
(Multiple Copy Discount)