Stringybark Erotic Fiction Story Award 2023
CLOSED

Men at Birth - 2nd Edition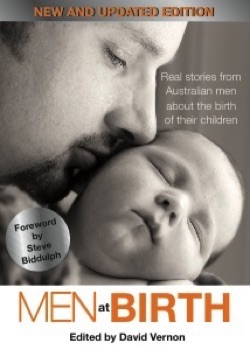 What does it feel like to attend the birth of your child? How do men overcome their natural anxiety about birth? What is the best way for men to support their partners? This book answers these questions and many more. Men at Birth contains twenty-two stories written by men, for men about their birth experience. The stories you read here are often funny, sometimes sad, but all unfailingly triumphant. They are the best preparation a man could have to attend the birth of his child.
edited by David Vernon, 218pp, paperback
Finch Publishing ISBN: 9781921462238
A$14.95 includes postage within Australia.  
Discounts for multiple purchases. Signed copies available on request.
Purchase Paperback
(Multiple Copy Discount)