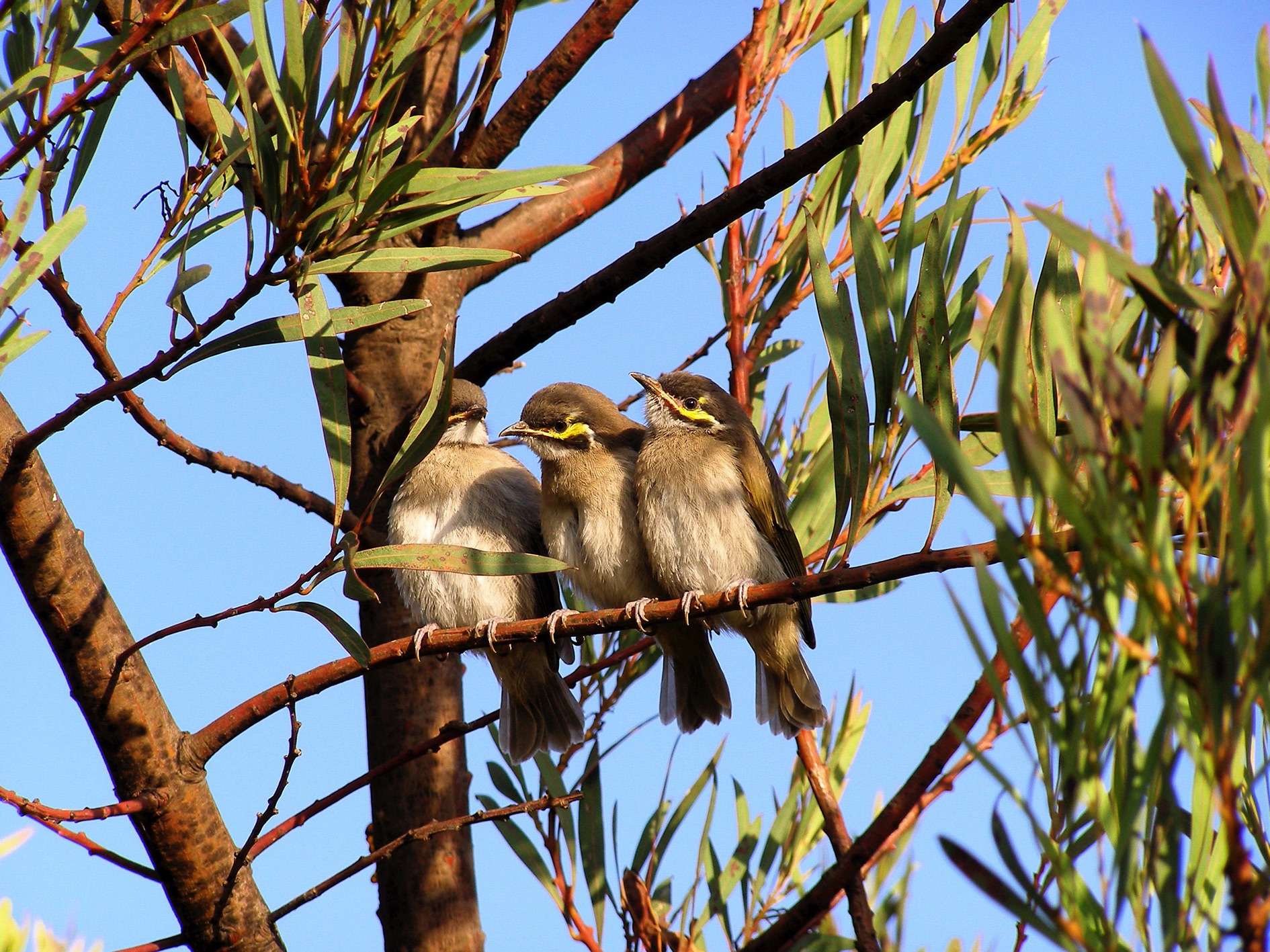 Next Competition:
Stringybark Stories Open Short Story Award
Open: 16 November 2020

The Stringybark Flash and Microfiction Award
THIRD PRIZE
FLASH
A Glass Almost Full
by
Otto Fischer
SECOND PRIZE
FLASH
Just Friends
by
Jacqui Halpin
FIRST PRIZE
FLASH
Behind the Wattles
by
John Poole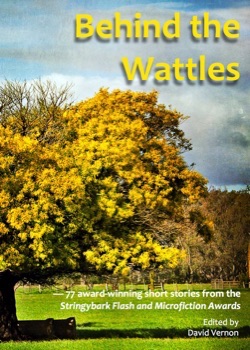 Slowly, the hole grew deeper as he found his rhythm. Dig, swing, dump. Dig, swing, dump. His laboured breathing synchronised with the turning of his shoulders; dragon's breath in the morning chill. He was grateful for the wattle trees enshrouding the lower garden, for they shielded him from prying eyes while he undertook this grimmest of tasks. Sunlight slanted through silver leaves and splashed upon her corpse, which was gaily wrapped in a floral curtain he'd found in the garage.
"Would she like those colours?" he wondered, without irony. He had no idea who she was, only that he'd awoken to discover her lying still and cold beside him in his bed.
— from Behind the Wattles by John Pool
Fifty-six flash fiction and twenty-one microfiction stories feature in this anthology of cunningly clever, award-winning stories from the Stringybark Flash and Microfiction Awards. From murder mysteries to goldfish and World War to pavlova, well-known and emerging short story writers demonstrate their skill in weaving compelling tales in fewer than one thousand words.
HIGHLY COMMENDED
Maxie — Gayle Beveridge • And Things Stood… — Peter Bishop • Lunch — Peter Bishop • Acknowledgement — Stephanie Brown • Today — Stephanie Brown • Changing Shape — Holly Bruce • Hindsight — Holly Bruce • • The Wave — Holly Bruce • There is Only One Left — Colin Campbell • Heavens Above! — David Campbell • The Call — Michael Carland • Annie — Sophie Constable • Roadside Tragedy — Catherine Cooper • Truly — Graham D'Elboux • Reprieve — Anne Dwyer • Heaven, Up a Gum Tree — Tania Favazza • The Mouths of Babes — Christine Ferdinands • The Coffee Drinkers — Beverley Fitzgerald • Slim Hope — Michael B Fletcher • Will it Hurt? — Lucille Francis • The Perfect Pav — Penny Gibson • Fire on the Skyline — Harry Gorry • What Price Bubbles — Harry Gorry • There was a Man — Candice Graham • Shark Games — Candice Graham • To Fill the Heart — Barbara Gurney • Tuesdays — Alexis Hailstones • Her Project — Richard Harvie • Better You than Me — Elsie Johnstone • The Music of Life — Michael Keane • Soldier — Beverley Lello • Drop Bear — Benjamin Lee • Lang was Right! — Benjamin Lee • iParadise Lost — Martin Lindsay • Swipe Error — Martin Lindsay • I'm Still Here — Jessica Lye • You Won't Remember Me — Andy Lynam • A Spring Outing — David John Lynch • Common and Minor — Mark MacNamara • The Note — Richard Marman • The Ticket — Richard Marman • Liebesleid — Vanessa McKinley • It's Ten-Thirty and They're Calling My Name — Vanessa McKinley • Spatial High Jinks — William Mildren • Petrichor — John Poole • Rainbow Misconnection — Margie Riley • My Best Friend — Helen Rogan • The Complaints Department — Helen Rogan • The Nightly Stalker — Elaine Ross • A Lovely Cup of Tea — J.B. Rowley • Jillian — Derek Scales • Bad Sport — John Scholz • Increments of Fear — John Scholz • The Return of Hope — John Scholz • The Rip — John Scholz • The Morning After — Jennifer Shapcott • Crushed Mint — Laura Jan Shore • Cutting — Graeme Simsion • The Butcher Boy — Katinka Smith • Number Twenty-Four — Barbara Stackpoole • Lost at Sea — Coral Sturgess • Enid Remembers… — Beata Taylor • Packenham to Melbourne — Diana Thurbon • Outback Casanova — Isla Troy • Getting By — Maggie Veness • Redemption Bay — Paul Whipp • The Boxes — Michael Wilkinson • Look to the Sky — Paul Williams • Remembering — Paul Williams • Afterglow — Tony Williams • Rest in Peace — Tony Williams
THIRD PRIZE
MICRO
12.7 Hours
by
Martin Lindsay
SECOND PRIZE
MICRO
1910
by
Graham D'Elboux
FIRST PRIZE
MICRO
The Question
by
Kerry Lown Whalen
Competition Closed: 26th August 2012
345 entries. $770 in prizes.
Judges: Antoinette Merrillees, Julia Robertson, Jamie Todling and David Vernon
Editor: David Vernon
Proof-reader: Jeanette Vernon
Cover designer: David Vernon
Cover artist: Claire McFarlane
Australian printer: Kainos Print (Canberra/Sydney)
77 published stories. One e-book and printed anthology, Behind the Wattles.
edited by David Vernon, e-book — and paperback, Stringybark Publishing,
ISBN: 978-0-9872558-5-3
$9.95 includes postage within Australia. Discounts for multiple purchases.
Purchase Paperback
(Special Discount - Only $9.95)
Purchase E-book ($3.95 AUD)